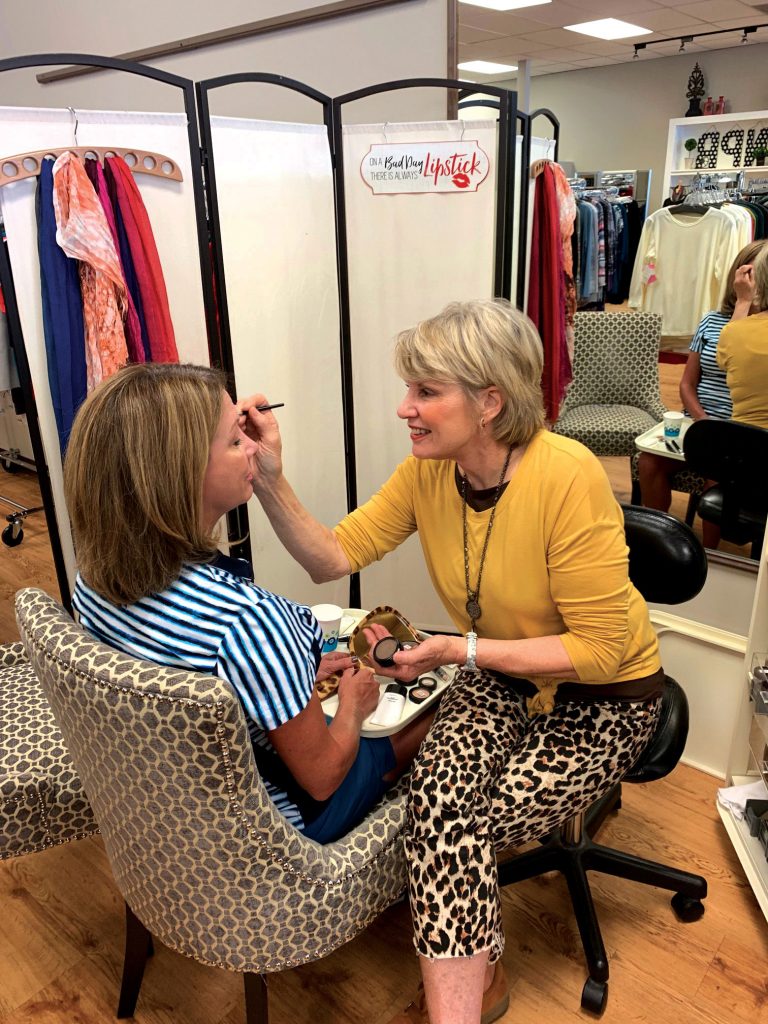 For Ann Fulton, fashion consultant and owner of Never Pay Retail (NPR) in the Happy Canyon Shopping Center, the foray into fashion began by learning to sew at a young age. She spent long hours creating elaborate wardrobes for her dolls. "Fashion is what we did at our house," says the native Coloradan. "I have had many wonderful mentors who influenced and guided me, but my mom motivated me the most. She had abundant skills in makeup, sewing, modeling, acting and art, and an innate sense of fashion."
Spend an afternoon in NPR, a shop that offers a constant collection of designer samples at wholesale prices, and it's easy to see that the apple did not fall far from the tree.
Fulton purchased NPR from its original owner, Margie Alexander, 18 years ago. From there, she went to work combining the best of what NPR had to offer— fashions for the current and upcoming season—with the skill Fulton had spent her career fine-tuning: personal color consulting.
Fulton, who graduated with a liberal arts degree from the University of Colorado, became an expert in the art of custom color selection when her two children were in school. "I work with each individual to help them understand what their personal neutrals are, their value contrast and how much saturated pigment they should wear," she explains. "These are the tools necessary to build a great wardrobe."
Fulton was trained by Debra Lindquist, cofounder of Color Profiles, which is recognized by professional image consultants worldwide. The Color Profiles method, says Fulton, identifies a person's best colors by matching their facial coloring (hair, eyes, skin- and red-tones): "We use fabric swatches to assess and match. The colors are divided into two categories: neutrals and complementary hues. Value contrast is determined by the difference between hair, skin and eyebrows." High contrast, for example, allows someone to wear black and white.
Fulton has styled executives at companies as big as Xerox and Kaiser Permanente, and, at NPR, a bevy of smart shoppers who opt for the service. "I still do individual color analyses, but what makes our store unique is that every NPR employee is trained by me to understand and implement this color system," the expert says. "In a way, it's magical. We hear over and over, 'I would never have tried that piece on my own.' Our goal is to help everyone find their best looks and enhance their individuality.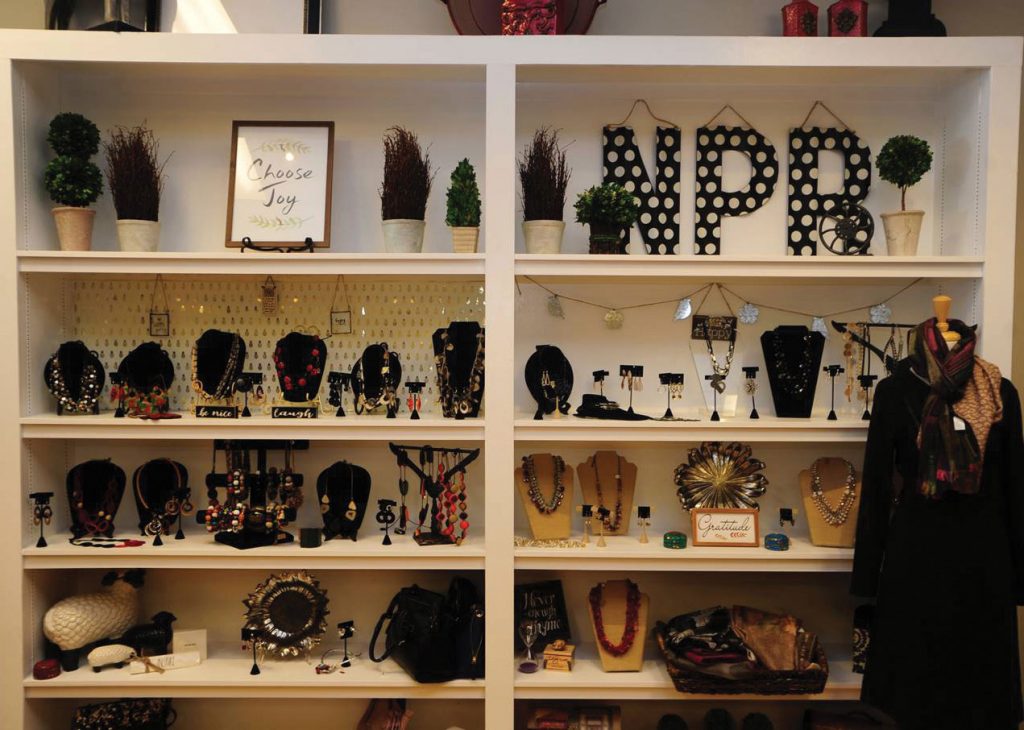 "Part of the two-hour color consulting session starts with makeup [NPR has its own private label]. It's a wonderful way to introduce the colors that will work for both the face and clothes. Also, I need to start on a blank canvas, especially if the gal is wearing the wrong colors of makeup.
"The hues in your makeup will always be similar to the neutrals that should be in your wardrobe's color palette. It's my theory that no one wants a 'floating head.' This happens when your makeup clashes with your skin tone or your clothing is the wrong color, contrast or tone: There is a disconnect between the head and the body. We work hard to have all heads attached."
The clothes Fulton will grab from the rack during the appointment hail from eight annual markets she frequents in Dallas, Los Angeles and New York City. Apparel at NPR is made in the United States and Canada, sprinkled with a few lines from Holland and Barcelona.
"Shopping can be stressful, especially as our bodies evolve and our needs change," she says. "NPR is a special place where you can find a T-shirt, an outfit for a wedding or a whole wardrobe. My mission is to help any woman who walks through our door find attractive clothing that suits her and works with her lifestyle."
GO TO THE PROS
Never Pay Retail
Color consulting: $200 per session
Happy Canyon Shopping Center
303.695.9596